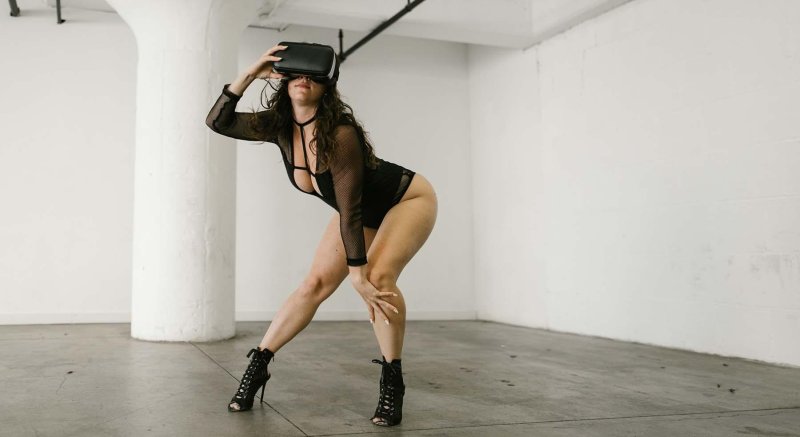 Two of the most exciting areas of adult entertainment have collided and created something that, even a mere ten years ago, seemed like a fantasy. The live webcam revolution not only brought about greater possibilities for communication for families and businesses but for sexual engagement, too. Once sex workers were able to remain home, safe, and more in control of their work (and their bodies), the field became more accessible and appealing to those who might populate it. And, yes, that means sexy women and men of all shapes, sizes, orientations, and intentions, all of them eager to win over a live audience through charming personalities and creative sexual acts.
The Live Streamed World
Focusing just on the female live webcam performers working in the adult entertainment industry, there seems to be an endless parade of models and creators showcasing their talents to an ever-growing audience. The popularity of 2D webcam shows no doubt led to the rise of first the YouTube and then the TikTok star. Both of those platforms are fairly conservative when it comes to nudity and explicit sex acts, leaving ample room for a XXX platform to sweep in and satisfy audience desire. The addition of VR technology has created a new live entertainment option for adults: VR Porn Cams.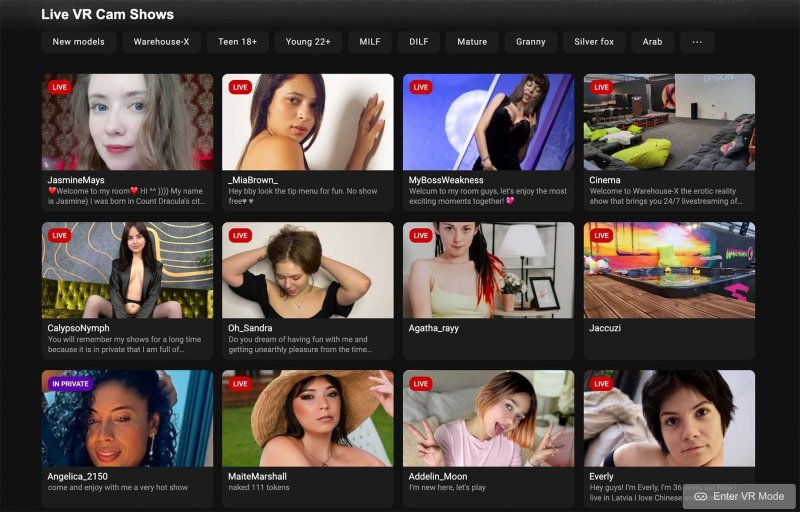 Engaging with a sexually explicit live webcam show adds a new level of interactivity and immersion to an already potent experience: having virtual sex with a 3D rendering of another human being in VR. Where this was already impressive with a prerecorded video, a live cam show only amplifies the connection a VR user can have to a performer. With a diverse range of performers ready to offer explicit entertainment at the drop of a hat (and the delivery of a tip), live VR porn cam shows cater to all sexual tastes and interests. Not surprisingly, the most popular is focused on female performers and a male audience but that certainly doesn't mean content for women, gay men, bisexuals, or those attracted to trans performers is in short supply.
Go Live. Get Off. Go Again.
From unknown amateurs adding a new income stream (and scratching an exhibitionist itch) to top-tier pornstars diving into the world of live porn cam performance, the range of people offering live XXX webcam shows is expansive. Not only that, but many live shows featuring popular performers are archived and can be enjoyed at any time. Simply strap on your VR headset of choice and navigate to a provider or service – VRPorn.com and Dreamcam being two of the most prominent and popular – and select your show.
Archived shows are not to be ignored but, quite obviously, the most exciting way to enjoy a live adult cam show is by doing it, well, live. Interacting with models and performers in a free chat is fun but the deepest connections tend to happen in private. There you'll engage with your VR partner in a one-on-one meeting. Alternatively, there are many live sex shows featuring couples, trios, and groups that let you be involved in the action from the comfort of your own home. The added realism of 3D VR views turns what would otherwise be like a sexually charged Zoom meeting into an amazing futuristic hookup, mutual masturbation session, viewing of a couple having sex in your presence, or even an orgy. Any of these experiences can be repeated or left behind as you continue exploring this new and endlessly thrilling frontier of human sexual interaction.